All our lanterns may be scaled up or down. Some wall lanterns can also be made into hanging lanterns.
If you have an inspiration that you would like realised, please send a drawing and we shall be happy to quote for you.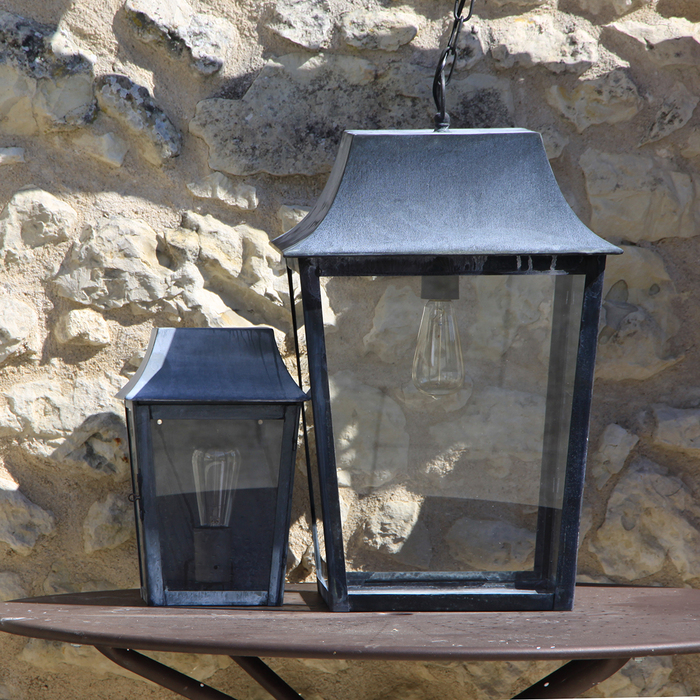 Sorry, no products were found matching your request.